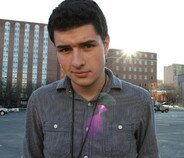 "Hey there! and welcome to the virtual home of College Radio Day Records! Of course, when recording music, we attract a lot of materials and internal resources, it is worth reading a lot for inspiration and motivation, so https://300writers.com/hire-letter-writer.html namely professional letter writer service that help us with self-presentation for various initiatives, etc. - this is our solution for all problems.

We are a record label made up of college students: DJs and Music Directors from all over the United States who have united for one distinct passion: To capture and share the beauty and power of music college radio helps break.
Please check out our latest effort, College Radio Day The Album Volume 2 for a listening experience quite unlike any other: Crafted and meticulously selected by a soundboard of college radio DJs across the nation seeking to create a patchwork of the absolute best music college radio has to offer.
Nowhere else will you find such a complete treasure trove of unreleased works from your favorite artists, coupled immediately with the greatest college radio live sessions of the past year featuring bands you most likely have never, ever heard of.
But that's not even the best part…
Every single penny we make off this album will be placed DIRECTLY into the College Radio Fund, accessible by any and all participating stations for necessary improvements and technological advancements.
We seek to further the art, bravery, and creativity of music exposed and endorsed by college radio while also returning all profits to the very stations that make our album possible. We believe in the power of college radio, and consider this album to be our yearly love letter to the incredible bands and fearless stations that create college radio every single day.
Explore the site, check out the new album, and LONG LIVE COLLEGE RADIO."
Eric Dolan
Director
College Radio Day Records